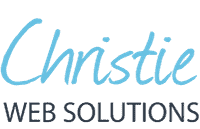 Professional Web Design Wexford
Complete SME Marketing Solutions
Based In Gorey
When planning a new website from the outset, you should ensure that mobile friendliness is a top priority…
A great visual design can have a very positive impact on your overall branding. We help our clients get the right…
Getting your website to show up on the first page of Google search for your top keywords is what it's all about…
Social Media plays a large part in the overall online marketing strategies of any business planning to succeed…
Helping businesses create a uniform corporate identity across all their digital assets is something we excel at…
HIGH QUALITY  WEB DESIGNERS SERVING LOCAL BUSINESSES IN GOREY, WEXFORD AND THROUGHOUT IRELAND
WHO ARE WE?
Christie Web Solutions is a Wexford web design and marketing services provider based in Gorey. Our primary focus is on building attractive functional websites that are geared to work for local businesses, and, at the same time, ensuring website visitors have a good user experience when they visit your website.  We are specialists in building both local business websites and complete online eCommerce store solutions. Everything we create is built with the principles of both design and structure in mind. We take a holistic view of each and every project we take on, paying close attention to important core elements every good website should have including:
A properly structured easy to navigate menu layout making sure your visitors can find their way around your site with ease!
Use of complimentary colours and fonts throughout that blend seamlessly
Carefully chosen images to represent your business brand
Cross browser compatibility (e.g. Chrome, Firefox, Microsoft Edge, Safari etc.)
Mobile friendly on all devices
Clear and concise calls to action (CTA's)
Integration with all your social media channels
Google Maps integration for more online visibility
Fast loading web pages to enhance visitor experience
Secure browsing using SSL certificates ensuring

data transfer between server and visitors remains private
At Christie Web Solutions, we go the extra mile making sure the websites we create are not only primed and ready for search engine success but also for a top user experience with complete clarity for your visitors as they navigate their way around your website.  The number one thing any website needs is a great foundation just as you would need before you build any real world physical structure. This part of the equation is critically important. Get set up correctly from the outset and you give yourself the best chance of future success in your online business!
If you are looking for a web designer in Wexford and found us, why not take the next step!
Simply call us on (053) 948 6881 or complete the contact form at the bottom of this page.
WHY CHOOSE US?
Christie Web Solutions is a great choice for you because we really do care about how we do things. We like to get it right from the outset! We carefully plan out all of our new website projects before we even start to build them! We know that design is critically important but so also is the site structure as it affects it's ability to rank well in the search engines. There are, of course, many factors that come into play in order to get your site to show up prominently in Google searches. That really depends on how competitive your niche is. However, with a properly structured website build from the outset, you are already well ahead of many of your competitors. The goal for anyone in business is getting more visitors, more phone calls/enquirys, more customers and ultimately more revenue. After all, it's the reason we are in business in the first place!
At Christie Web Solutions, we understand the importance of the fundamentals of both website design and site structure. We build with the core principles in mind. Our experienced web and graphic designers have the necessary expertise with all the technologies needed to create top notch websites. Confusing layouts are known to frustrate website visitors and  causing them simply click away. Our easy to navigate website builds are designed to be ultra user-friendly. We also conduct cross-browser testing before we go live with any of our website projects to ensure that they display properly in all the most popular web browsers (Chrome, Firefox, Microsoft Edge, Safari etc) to make sure that user experience is never compromised!
Ready to get started on your new online business idea?
Simply complete the quick and easy contact form below or Call 053 9436881 now!

WHAT BUSINESSES CAN WE WORK WITH?
Christie Web Solutions service businesses throughout Ireland and even further afield! The nature of the World Wide Web allows us to work with you regardless of where you are located. Although we are based in Gorey in County Wexford, we  can work with you regardless of where you are. We are happy to work with business-to-business product and service providers or business-to-consumer companies. Whether you want to get more online attention for your business with a brochure type design or want a complete eCommerce website solution to sell your products online, our designers will produce a tailor-made website to suit your specific needs and requirements.
Ready to get started on your new web design project?
Let's bring your online business plan to life!
Call us on either 053 9486881 or 086 8651301
Christie Web Solutions designed the new IAMTA ( Irish Applied Maths Teachers' Association) website. As a voluntary organisation, we knew we wanted an up to date, user friendly website for a reasonable price. Eoin and Pauline delivered above and beyond our expectations. They are incredibly easy to work with and extremely efficient.
They gave great advice on what would suit us best and how to maximise exposure for our association. They even set up new committee emails and social media accounts with an updated, newly designed logo. No stone was left unturned. Their customer service is second to none. Eoin and Pauline have been and continue to be, incredibly helpful with any questions that arise, with immediate response. I would highly recommend Christie Web Solutions to everyone in need of a website.
Pauline and Éoin of Christie Web Solutions designed CareComply from scratch. I am really happy with the professional website they have created. They came up with a great logo and graphics to meet my requirements. They were very accommodating and supportive and never complained when I requested changes. Thank you for helping me through the daunting process of developing my first website.
Superb web design work for my start-up business, with great advice on what works and what doesn't, as well as SEO and social media pages set up, all for a very reasonable price.
I received excellent service from Pauline at Christie's Web Solutions from first contact to finished website. The finished site was excellent, and delivered quickly at the quoted price. I have now had many more visits and direct business contacts due to the new site that was developed. Also, the hosting and maintenance service has been top class. Would highly recommend.
It was a pleasure to deal with Christie Web Solutions. They were very prompt, professional and helpful. Would highly recommend.
HELPING YOUR BUSINESS GROW IN TODAY'S DIGITAL WORLD
Let's Chat About Your
Web Design Project!
Call For a Free Consultation Now 053 948 6881 or 086 865 1301
Alternatively fill out this form and we will respond to you as soon as possible
Web Design Wexford – Contact Form