14 Important Questions To Ask A Web Designer Before Hiring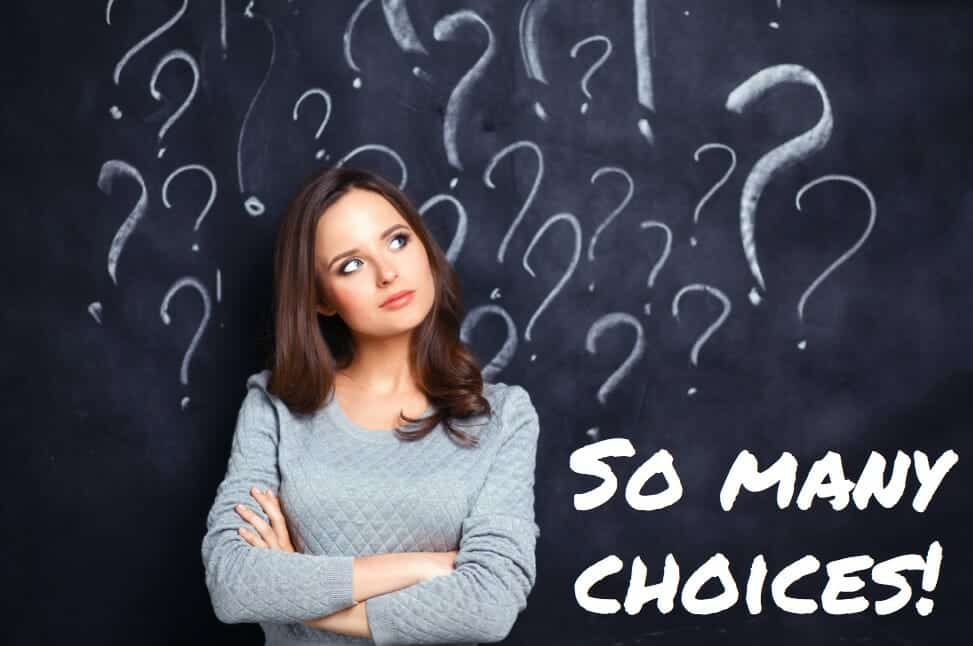 As web designers ourselves, Christie Web Solutions are all for clarity when quoting clients for website design jobs. Here are some important questions you should always ask any web designer before hiring them:
(1) What are the yearly costs going forward for site updates and maintenence?
Nobody likes surprises when it comes to money matters. Don't be shy when it comes to asking for definititive costs for the maintenance and upkeep of your website. If you are working off a shoestring budget, then you might consider buying hosting separately yourself. If you take route, you will need to keep your own website updated when it comes to themes and 3rd party plugins. Hosting companies will not do this for you. If you have a reasonable budget and you would rather have the web company do the maintenence, be sure to get a very clear answer as to the monthly/yearly cost for this part of the service.
(2) Does the web design price quoted include VAT?
Not everyone is registered for Valued Added Tax (VAT). If you are a budding online entrepreneur just starting out, the chances are you won't be VAT registered. For new unregistered start-ups any VAT you are charged simply means the cost of getting a website designed, hosted and maintained is dramatically increased and the current top rate of VAT is a whopping 23%. For larger business, the VAT aspect will be reclaimed when they are submitting the VAT returns to Revenue. The current Revenue rules dictate that anyone in business who has an annual turnover in excess of the VAT threshold (€37,500 in the case of persons supplying services only) must register and charge VAT on their goods and services.
(3) Will the designed website be YOUR property?
This is critically important as some web design providers (especially some of the larger national design providers) charge an annual 'license' fee for 'renting' the website each and every year. So, in effect, you never actually own the website. The moment you do not pay, your website disappears off the digital landscape and you are left with nothing in terms of website ownership! You do not want to get caught out in a year's time. Ask this question upfront as a priority!
(4) What exactly are the annual hosting costs involved?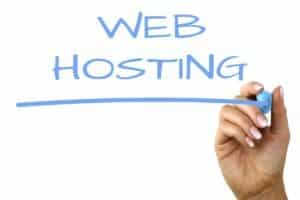 Annual hosting costs can vary from one provider to another. Hosting quality can also vary from one provider to the next. What you want is premium class hosting that is fast and secure. You also want to be charged a fair and reasonable price for good hosting. If you find you site is slow and sluggish, then you are going to be at a great disadvantage. Visitors to your new site will be in a hurry to find what they want and won't hang around waiting for your site (or anyone elses for that matter) to load up in their browser.
(5) How many pages are included in the price quoted?
If you want additional pages added to the web design package being offered by a web designer, how much will each additional page cost? Again, you don't want any unnessessary unpleasant surprises when it comes to outlay and costs. Ask this question before you even get started on the design project!
(6) Is there any annual cost involved for the provision of Secure Socket Layers (SSL) Certificate?
SSL Certificates can cost anything from €35 plus VAT annually up to €180+. Some design package providers, like ourselves, actually include the SSL certificate and inplematation free of charge.

(7) If you do not have a logo yet, is the design of a logo included in the cost of the overall website design?
Logo designs can be very expensive depending on the company you engage to do your web designing. Some companies include logo design at no extra cost. Look for these type of providers and save yourself the added cost!
(8) Are custom domain email addresses included in the cost? If so, how many can you have?
For most new website owners, they want to have their own custom domain email address (e.g. info@mynewdomain .com) to make themselves look more professional. In some cases. the website owner might need more than one custom email address (one for support, another for accounts perhaps). Make sure you the cost of getting these email addresses created from the outset. Again, many designers will offer these at no additional cost to you.
(9) Will the website design be mobile friendly?
Well, it goes almost without saying these days that a website must be mobile friendly. Around 70% of your website visitors will be using some soft of smart phone or mobile device. Make sure the site you will get will be completely mobile friendly. Check it out on iPhone, Android phone and iPad if before you complete your final payment to the designer.
(10) Will the website be optimised for browser fast loading for a better visitor user experience?
When it comes to a faster website experience for your new site visitors, there are a number of things that will determine the actual pagespeed loading time. First and foremost is the quality of the hosting. Poor hosting quality will ruin your chances of having a high performance website. You will be losing the race before the starting stalls have even opened. Once you have good quality hosing, there are a number of on-site influences on how well your new site will perform from a fast loading perspective. The use use of overly sized images, poor or unoptimised bulky coding will all cause a website's loading time to lag.
(11) Will there be a contact page with a form that visitors can complete to get in touch with you?
When you jump into the online marketing arena at a local or national level, you want people to be able to contact you easily. It's a good idea obviously to provide a phone number with a quick and convenient call now button for mobile. The usefulness of a contact form should also not be underestimated. You have to give people the choice of the way the want to get in touch with you.
(12) Does the design company include social media and Google Maps integration?
If you already have or are planning to have social media channels such as Facenook, Twitter, Instagram or Linkedin to help you get your marketing message out there, there you should ask your chosen web designer if they will integrate logos and links out to these properties. If you are a local business providing services or offering products directly from your shop or premises, then it's a great idea to have a Google Map embedded on your site of your exact address location. Make it as easy as possible for people to find you!
(13) How long will it take to complete a web design project?
The last thing you need is a long drawn out web design project. Granted, some projects will be very involved and complex and it's not unreasonable for projects like these to take considerably longer, That said, you don't want to end up chasing the designer(s) week in and week out in an endless spiral. Some web design companies take on more jobs than they can actually handle. Most of the time, when this happens, timescales get lost and everyone involved ends up upset and unhappy as the project runs on and on. Before you give your chosen designer the go-ahead, ask them to give you a realistic timescale for project completion.
(14) Will the finished website design be search engine optimised for Google?
Search Engine Optimisation (SEO) is an important aspect of any website design. A website that is delivered to a client completely unoptimised for search engines by a web designer is like a car salesman selling a car to someone without the engine. Basic on-page SEO will help Google and other search engines like Yahoo and Bing understand what a website is all about. The search engines can then understand the content, the keyword's the content is optimised for and (most importantly) when they should serve up the pages to people searching online.
We hope get value from this post and when it comes to choosing a web designer and getting a quote, you will be ready to ask all the right questions. And, please be kind and hit one of the share buttons below!